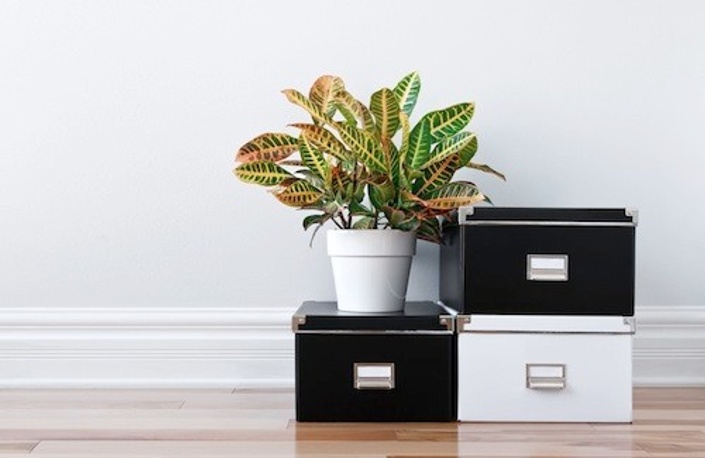 Organizing Your Space Your Way
A Step By Step ADHD Organizing System to Take Back Control of Your Space!
Do you ever wonder if getting organized is even worth it?

You're flipping through the latest organizing magazine and panic because you know even with the best intentions, what you see is never going to be your reality. If I can't do it this way, than why even try at all?
But you do try. Over and over again.
Because you want to be organized, you just don't know how to get there in a way that makes sense to you! There's something you need to know....
Most organizing magazines and books are not written for people with ADHD!
Real people don't live in magazines. We use our things! We get messy! We have kids and partners and pets and all these things are forces that work against us if our goal is to match someone's magical organizing fantasy of perfection.
---
What if I told you that organizing has nothing to do with perfection?
In fact, organizing has nothing to do with how your space looks at all! I believe it simply means...
You can you find what you need, when you need it!
Once you understand that, you're open and ready to build a plan that will help you take back control of your spaces today, and change the way you live in them forever.
---
What if I told you that it was possible....
To organize with confidence, without feeling overwhelm or the fear of what to do next.
To change the way you think about your things and learn when it's right to let go.
To be free from your clutter and live the life you want to live, focusing on what matters most.
To learn how to organize without having to piece it together from a variety of different sources, everything you need to know in one place!
To find an ADHD-friendly organizing system that works in any size or cluttered space

.
In Organizing Your Space Your Way, I am going to show you what's possible!
I'll show you how to break down the project of organizing into steps that are clear, manageable, and much less overwhelming than you've ever experienced.
In our time together, we're going to work on one space in your home. Using that space as our model, we will explore each step of the organizing process.
What it means to be organized in your own way and how ADHD effects your organizing efforts.
How and where to get started including a space analysis to understand the function of your spaces.
Strategies on making sorting easier and how to get over sorting roadblocks including distractions.
How to organize your space in a way that makes sense to you and the do's and don'ts of organizing products.
How to develop new, long-term habits and systems that support you even when you feel like you may be backsliding.
And so much more along the way.....
Here is what you can expect from this program
Over three hours of tutorial video carefully describing each step of the organizing process.
Transcripts of all the video material to help you cement new concepts and review easily.
A library of organizing downloadable checklists and forms, designed to make sure you don't miss a step and develop new, more efficient organizing habits.
Forums at the end of each lesson for questions, comments, and new ideas you want to share with others.
Plus Extra Bonus Material
Bonus #1 - The Ultimate Closet Makeover
Bonus #2 - Technology & Organizing with Pete Wright
What makes this program different?
This step-by-step organizing system is designed specifically for the unique challenges of ADHD.
People learn in different ways: Video, text, and audio help to shake up learning modes and increase retention, helping you build and internalize new habits!
Each video is short and focused to increase clarity and reduce overwhelm.
Enroll now for instant access, then review at your own pace, anytime, anywhere.
You have ongoing access! Review whenever you need to refocus or renew your organizing skills.
Course Curriculum
Introduction to Organizing Your Space Your Way
Available in days
days after you enroll
Module One - Planning to Organize
Available in days
days after you enroll
Module Two - Sorting Through the Chaos
Available in days
days after you enroll
Frequently Asked Questions
How do I know if this is the right course for me?
Organizing Your Space Your Way is for anyone who wants to change how they approach organizing their space. In a way that works with their ADHD and not against it. However, in order for the system to work, you have to be willing to do the work. During the program, you will be organizing one small space to practice what you're learning, giving you the confidence to continue.
How long does it take to complete the course?
The course is set up as a self-study program, so you can go at any pace you like. Some will wiz through it all at once and others will take their time. I intentionally made the videos short and broke up the lessons in a way to make it easier for you to take in the information without feeling overwhelmed. An important part of success with the program is to practice what you are learning. At the beginning of each lesson, I give you an estimated time frame of how long each action item may take, so you can set time aside in your schedule to take action. Because you have lifetime access to the course, my hope is you will see the course as an ongoing resource to return back to anytime you begin a new organizing project.
Do you offer refunds or any kind of guarantee?
Yes. I have worked very hard to put together a course that I believe will transform the way you think about organizing. This is the same organizing system that I practice myself and teach my clients. I am confident that the system works and you will feel its worth the investment. However, if you go through the course, giving it your best effort, implementing the strategies and you still don't see any results, then email us within 14 days of purchase for a full refund.
How do I contact you if I have more questions?
Please email
[email protected]
for any additional questions. We will get back to you as soon as possible.
Your Instructor
Hi! My name is Nikki Kinzer.
As an ADHD coach, I work closely with individuals to help them build positive life habits, reduce stress, and inspire them to take back control in their lives. We work on core strategies to help set priorities together, manage time and accountability, increase productivity and build powerful organizing systems.
Through coaching, online training, and my long-running podcast, I have built a growing and evolving ecosystem of ADHD and organizing tools dedicated to helping people reach their goals.
I am deeply honored to walk with each and every one of my clients, listeners, colleagues, and friends on this ADHD journey!
" I want to let people know that I found this program to be Amazing! I am a wife and mom of two children and I work part-time as a teacher. I am challenged by organizing all the stuff we have. I found Nikki's program very easy to follow, her advice has been very helpful and has helped me start to organize our house one small step at a time. It is possible to become more organized and feel less stress in your life. I highly recommend this program to anyone looking to make a change in their life for the better. Thank you Nikki! "
- Trisha C
" I was overwhelmed! For years I'd been trying to organize my possessions with little success. My favorite method of organizing was stacks. I promised myself, I'd get organized, and I tried, but whatever I did it was never enough. Frustrated and discouraged, I reached out for help. Nikki's system has helped break down the overwhelm and help me focus on one task at a time. It's going to be awhile until I'm done, but for the first time, I'm happy to say that I can see the light at the end of the tunnel."
- Judy J.
Don't wait another day! Discover the possibilities of living the life you deserve...

Take Control of Your Space Today!